Click on the image for another random picture • All images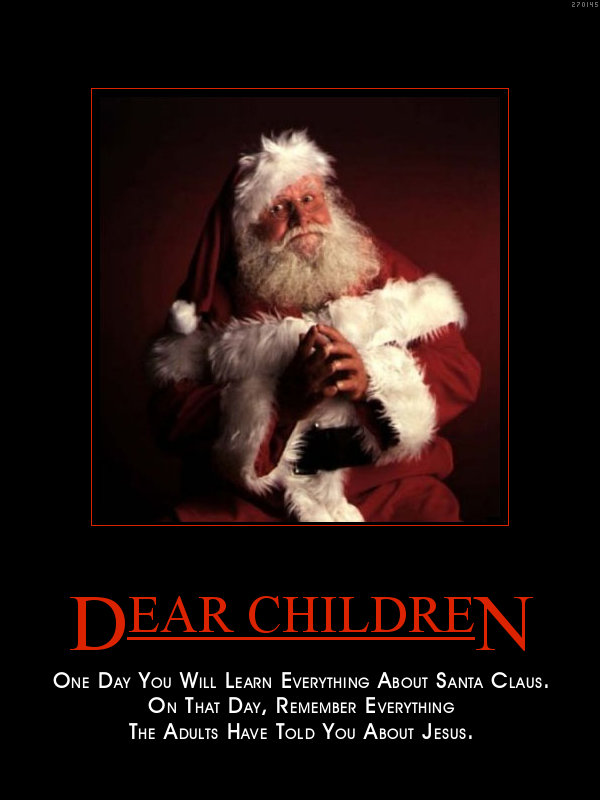 Dear children / One day you will learn everything about Santa Claus. On that day, remember everything the adults have told you about Jesus.
600×800 (62,916 bytes) • Added 2009-12-06 • Image link • More info
Ελευθερια ηδονη αταραξια.