Click on the image for another random picture • All images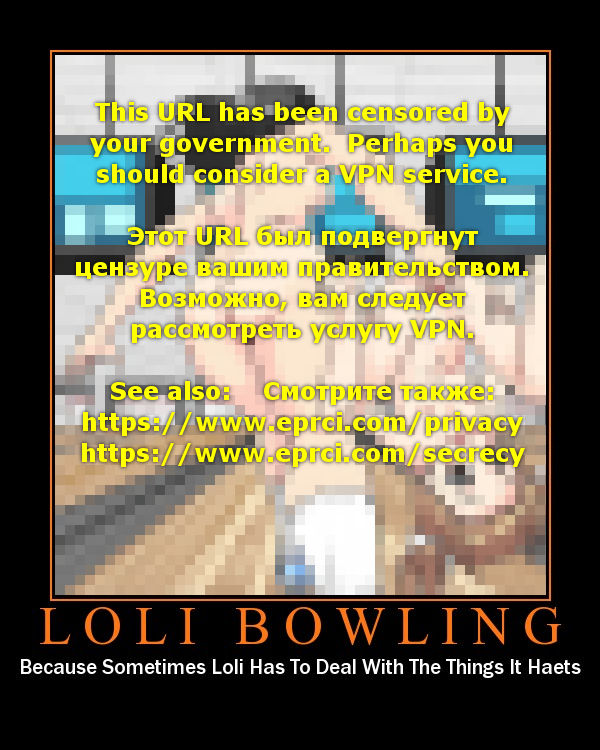 This URL has been censored by your government. Perhaps you should consider a VPN service. / Этот URL был подвергнут цензуре вашим правительством. Возможно, вам следует рассмотреть услугу VPN. / See also: Смотрите также: / https://www.eprci.com/privacy / https://www.eprci.com/secrecy / Loli bowling / Because sometimes loli has to deal with the things it haets.
600×750 (117,138 bytes) • Added 2022-08-04 • Image link • More info
Ελευθερια ηδονη αταραξια.