Click on the image for another random picture • All images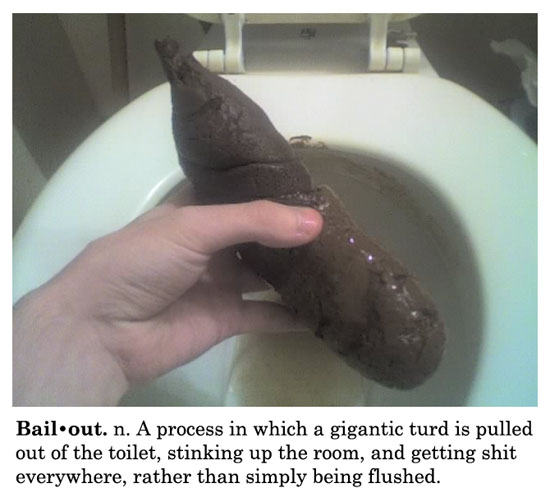 Bailout. n. A process in which a gigantic turd is pulled out of the toilet, stinking up the room, and getting shit everywhere, rather than simply being flushed.
550×497 (75,776 bytes) • Added 2009-11-16 • Image link • More info
Ελευθερια ηδονη αταραξια.